Minuteman Ridge, Acton
Minuteman Ridge is a popular, larger neighborhood in the quiet suburb Acton, west of Boston. The majority of these large homes were built in the 1960s and 1970s, and typically have 4 bedrooms. Square footage typically falls within the range of 2,700 to 4,050 square feet. As a very enticing neighborhood, the sizeable homes at Minuteman Ridge are on the higher end of the Acton housing market.
Minuteman Ridge - Current Listings
Minuteman Ridge Acton
May 30, 2023
Minuteman Ridge - Recent Sales
Minuteman Ridge - Recently Sold
May 30, 2023
Sold on 4/24/2023 25 Captain Browns Ln
Acton, MA 01720
Sold on 1/4/2023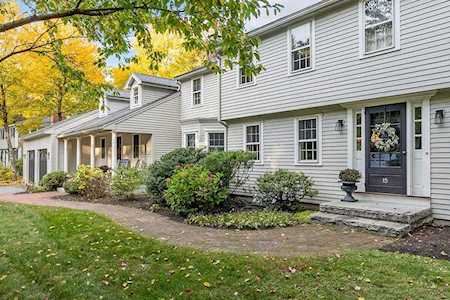 15 Captain Brown's Ln
Acton, MA 01720
Sold on 11/21/2022 24 Joseph Reed Ln
Acton, MA 01720
This charming community is located off of Route 111 (Massachusetts Ave.), very close to Route 2, which potential commuters may find very convenient. Minuteman Ridge is slightly northeast of West Acton, offering quick access to the small shop and restaurants there. There are many places to explore the outdoors as well, such as the Woods on Mass Ave, and the lovely Acton Arboretum.
Acton Neighborhoods and Developments
What's the current value of your Massachusetts home?
Thinking about selling? Get your free Zillow and Eppraisal instant home value report! Provided by ERA Key Realty Services