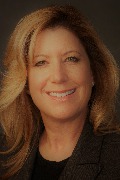 Office:
ERA Key Realty Services - Whitinsville Office
 A passion for real estate and a dedication to client service. 

Why choose me?  I am a highly energetic, results-driven performer and problem solver, active in the real estate investment market for the past 15 years.  My background is in audit, risk and controls.  My prior role as an auditor in a heavily regulated industry makes me uniquely qualified to help you in your journey to find a home.  Why is that important?
Discretion with Clients

Attention to detail

Level of commitment

Ability to multi-task and problem solve

Negotiating skills 

Relationship building
All with the highest level of integrity and ethics, critical to the relationship between Realtor and client. 
I also have a passion for community service and have an extensive background in volunteerism - both personally and corporately, supporting organizations that assist the most vulnerable people in our society, organizations such as:
St. Francis House
The Home for LIttle Wanderers
Rosie's Place
Cradles to Crayons
United Way - Financial Literacy 
Junior Achievement 
I understand how complicated the home buying process can be, I have purchased, remodeled, designed and general contracted multiple homes and I look forward to making that process seamless for you!