One of the most affordable developments in Andover, the charming Balmoral Condos offer a chance for potential buyers to join the terrific and welcoming community of Andover. Originally used as a quintessential New England mill when constructed in 1925, the historic building has been converted into sublime 1 to 3 bedroom units, most of which are quite generously spacious for condos and fall somewhere between approximately 750 to just over 1,000 square feet. Due to the original construction as a mill, Balmoral Condos offer luxurious 11 foot ceilings and there are 86 enticing units.
Balmoral - Active Listings
Balmoral Condos Andover
February 1, 2023
Balmoral Condos - Recently Sold
Balmoral Condos - Recently Sold
February 1, 2023
Sold on 1/5/2023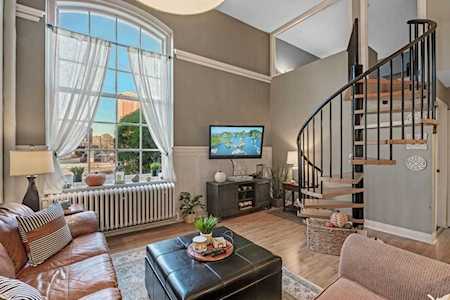 16 Balmoral St #113
Andover, MA 01810
Sold on 8/31/2022 16 Balmoral St #218
Andover, MA 01810
The refined Balmoral Condo building is located in the highly sought after Shawsheen neighborhood of Andover. As far as commuting, these ideal condos are placed just south of 495, with easy and convenient access to the intersection of Rt.135 and Rt. 28. As far as the appealing surrounding area, Balmoral Condos are very close to downtown Andover's bustling shops and restaurants. However for those looking for nature need not worry, the peaceful and lush Shawsheen River Reservoir is nearby, and the charming Penguin Park is also in close proximity, offering a playground and soccer field.
Andover Neighborhoods and Developments