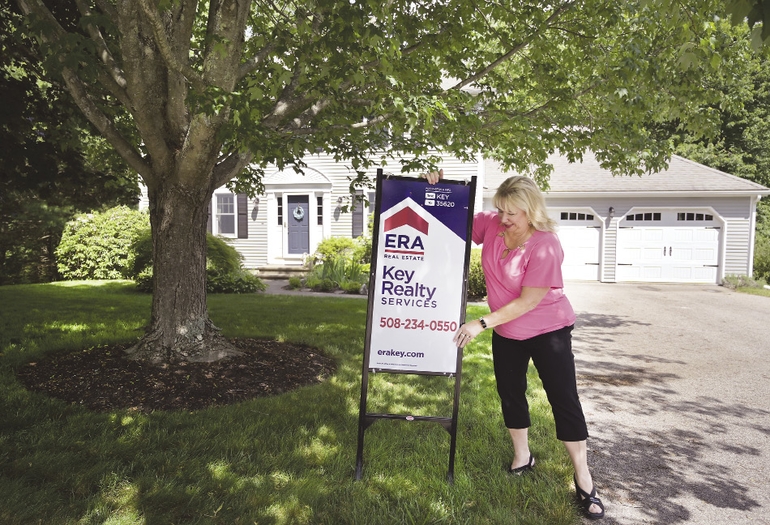 ERA Key President and COO Cheryl Eidinger-Taylor discusses the local housing market in the latest issue of the Worcester Business Journal.
LATE SPRING: THE BOTTOM HAS DROPPED OUT OF THE SINGLE-FAMILY HOUSING MARKET, BUT REAL ESTATE AGENTS SEE THINGS WARMING UP
By Timothy Doyle
The first half of 2023 was a difficult one for home buyers and for real estate agents as single-family home sales cratered and home prices plateaued high above pre-COVID levels.
In Worcester County, year-to-date single-family home sales fell by nearly 28% through April compared with the same time period in 2022. The median sale price in the first four months of 2023 in Worcester County was $400,000, down slightly from $405,000 in 2022, but up from $290,000 in 2019, according to data from Peabody-based research firm The Warren Group. The early-year decline was a continuation of a trend started in 2022.
Now, real estate professionals are optimistic for a normalization of the market for the rest of the year.
"This is a late spring market, later than normal," said Cheryl Eidinger-Taylor, president and chief operating officer with ERA Key Realty Services in Whitinsville. Eidinger-Taylor added she is seeing the beginnings of an uptick normally seen in April.

Tough time for the buyers
Real estate professionals told WBJ the main culprit is a lack of inventory. The dearth of homes for sale is caused by existing homeowners who...