Billerica Office Collects for Toys for Tots
Posted by Dave Kowal on Friday, December 18, 2020 at 10:00 AM
By Dave Kowal / December 18, 2020
1 Comment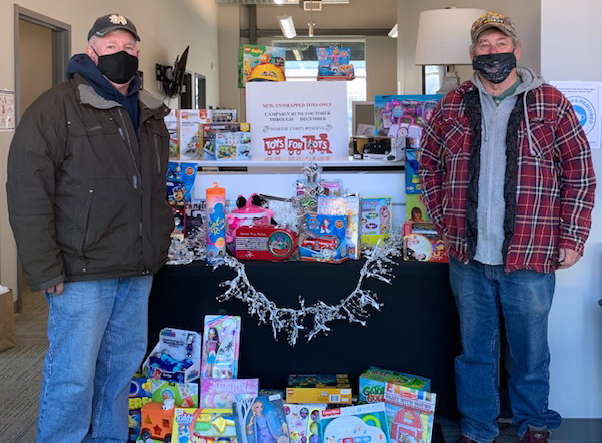 The Billerica office of ERA Key Realty Services was "blown away" by the generosity of friends, neighbors, and past and present clients who donated to this year's Toys for Tots drive, according to agent Cathy Lomasney, who headed the drive.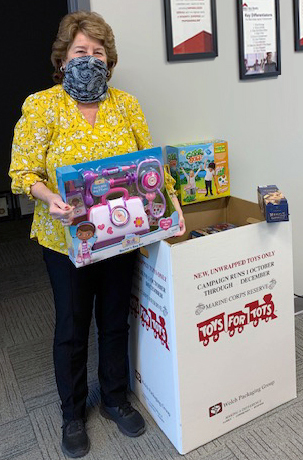 It was the Billerica office's 10th year collecting for Toys for Tots.
Lomasney helped spur donations with a virtual pie party, delivering pies to several clients who made donations.
"My client appreciation pie party was virtual this year, which led to porch drop offs," Lomasney said. "To my surprise, many of my clients left toys for the drive in exchange for their pies."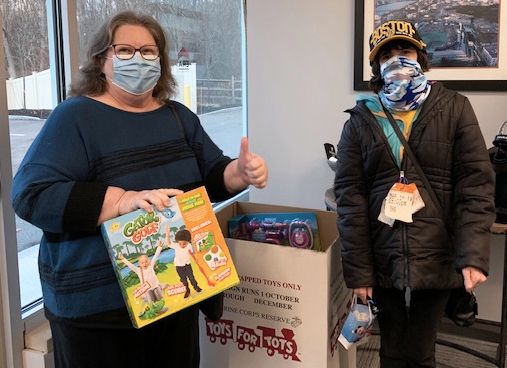 Pictured, top, are volunteers from Toys for Tots who picked up the toys; left, agent Maryanne Webster, with her contribution to the collection, and, right, Billerica residents Kathy and Danielle, who are regular donors to the annual drive at the Billerica office.