ERA Key's Marlborough, Framingham Offices Raise $2,123 for Habitat for Humanity
Posted by Dave Kowal on Wednesday, October 28, 2020 at 10:15 AM
By Dave Kowal / October 28, 2020
Comment

Agents in the Marlborough and Framingham offices of ERA Key Realty Services raised $2,123 for Habitat for Humanity in the recent Habitat Walk for Homes.
The Marlborough and Framingham team, which called itself the ERA Key Central MA Soles, raised the second highest amount of all teams participating. ERA Key is a long-time supporter of Habitat for Humanity, which seeks to ensure that everyone has a decent place to live.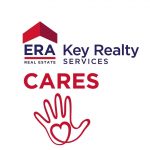 Participants in the virtual walk were challenged to walk 52 miles over a 21-day period.
"It was great to be involved in something tied so closely to what we do for a living," said Team Captain Kevin Harris, who manages the Marlborough office. "In real estate we say, 'There's a buyer for every home,' but we also want to do our part to make sure everyone has a place to call home."
Top fundraisers were agents Tami Dome ($552), Aura Gauthier ($304) and Zenaide Swenson ($252), all from the Marlborough office, and Heather Spence ($442) from the Framingham office. Other team members included agents Jennifer Barrile, Deanna Blais, Donna Coffin, Amy Katsis, Tracy McGrath, Zenaide Swenson and Joyce Terelli, and administrator Renee Martell, all from the Marlborough office, and agents Valerie Cohen, Graham Pettengill and Jeff Taylor from the Framingham office.