ERA Key's Website Surpasses 1,000,000 Annual Visits
Posted by Dave Kowal on Monday, April 12, 2021 at 1:52 PM
By Dave Kowal / April 12, 2021
Comment
The number of visits to the ERA Key Realty Services website has more than quadrupled since recruiting and hiring Brian Hurley as Internet Sales Director in 2017. Visits exceeded 1,000,000 for the first time in 2020 and the number of sales leads generated by the site has nearly tripled.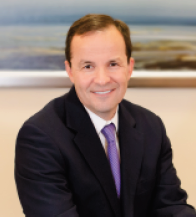 ERA Key launched a new website at KeyRealtyServices.com about six months after Brian joined and the number of site visitors jumped from about 250,000 to about 700,000 that year.
Visitors and online leads have grown annually. ERA Key generated nearly 19,000 sales leads for agents in 2020, up from about 7,000 in 2017.
In launching a completely new company website, Hurley focused specifically on what home buyers and seller were looking for, making the site as user friendly as possible to both mobile and desktop users, with detailed property, development and neighborhood information.
Digital's Growing Role
"The Internet plays an even bigger role in the real estate industry than it does in almost any other industry," Brian said. "It enables agents to be more efficient and more productive. They can research properties quickly and easily, and match them up with potential buyers without spending hours driving to multiple locations. The more effective our website is, the more it will help all of our agents."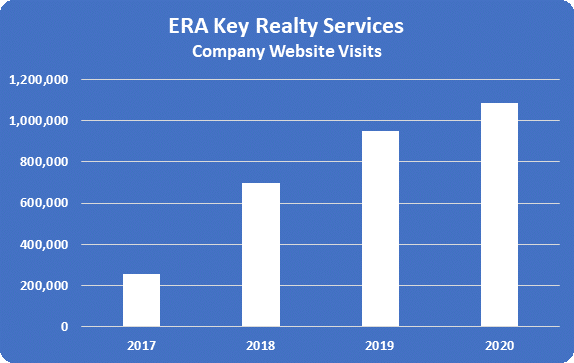 He added that he is continuously improving the website and ERA Key's online presence using social media, search engine optimization (SEO), key words and fresh content to build traffic.
"Virtually all consumers now start their search online," said President and COO Cheryl Eidinger-Taylor. "We created a dedicated Internet Sales Director position in 2017 to grow our presence online. Dabbling in online lead generation and SEO was not enough. We wanted to make the best possible use of our digital property, so that it presents well, attracts more visitors and, most important, generates a growing number of high-quality leads for our agents."
Brian and Cheryl added that the pandemic has made ERA Key's online presence even more important, given the need to conduct more business virtually, but its importance will not be diminished when the pandemic ends.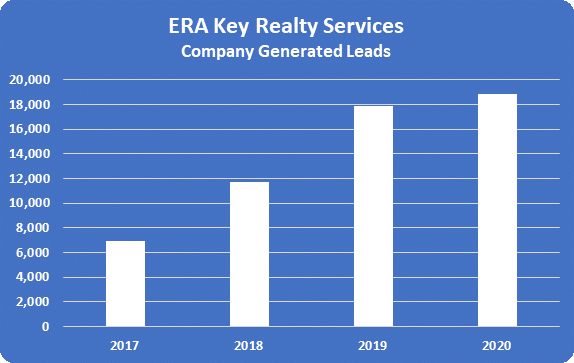 Consumer time spent searching for real estate on the internet increases every year, and the competition for those online consumers is intense.
Scaling Business
Before joining ERA Key, Hurley was Multi-Regional Director of Internet Sales for NRT LLC in Waltham. At NRT, a subsidiary of Realogy, he developed and executed a scalable B2C eCommerce platform, while working with developers to create and implement the company's SEO strategy, test lead generation ideas, develop site content and improve site usability.
Before his 14 years at NRT, he was Vice President at DeWolfe New England in Lexington. Before joining the real estate industry, he was Vice President of Operations at InLight, Inc., a medical devices company based in Westborough, and Vice President of Sales, Northeast for Veritech Corporation, an interactive multimedia company in East Longmeadow.
He earned his bachelor's degree from Stonehill College in Easton.