ERA Key's Wilmington Office, Damore Law Donating $10 Per Thanksgiving Pie from Josie's Bakery to WOW
Posted by Dave Kowal on Tuesday, November 2, 2021 at 10:36 AM
By Dave Kowal / November 2, 2021
Comment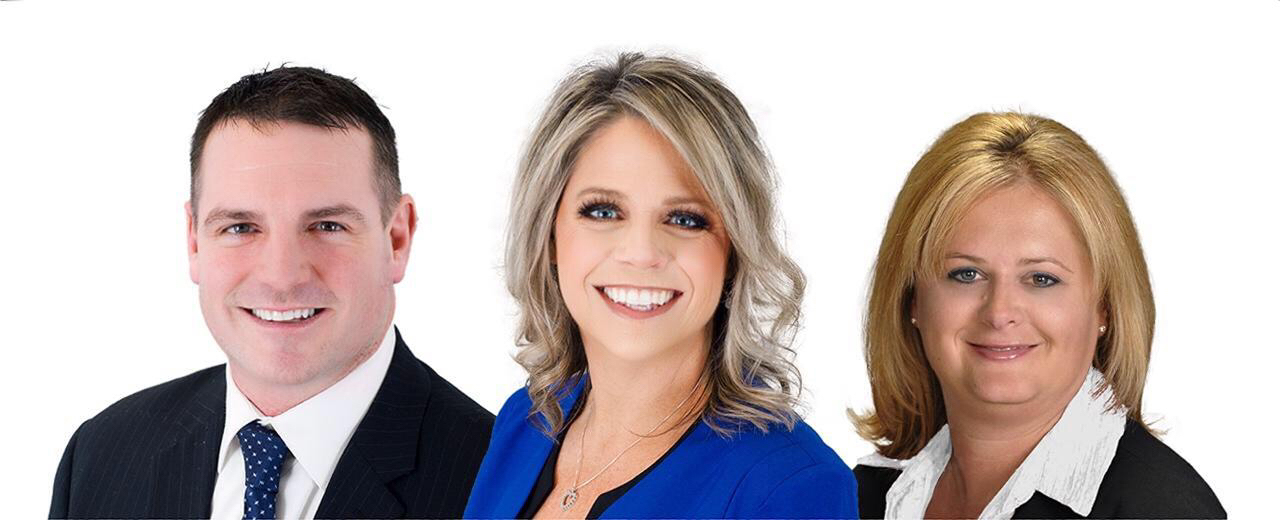 The Wilmington office of Northbridge-based ERA Key Realty Services and Damore Law announced that they are donating $10 ($5 each) to WOW for every Thanksgiving pie purchased from Josie's Bakery, Two Lowell St.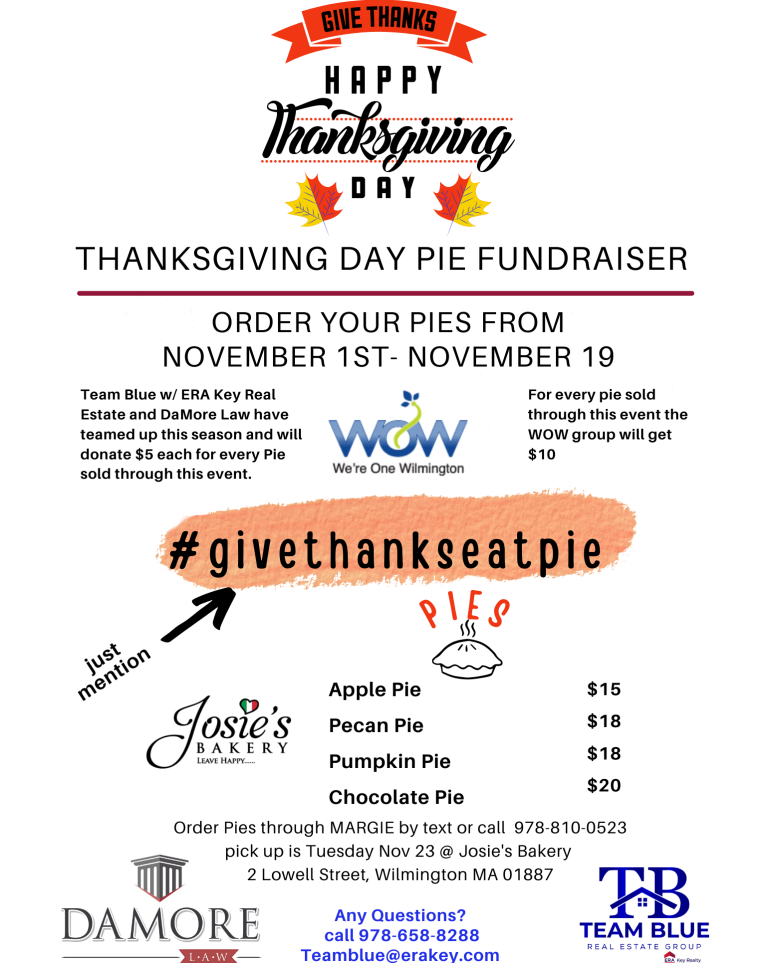 We're One Wilmington (WOW) assists people in need and was created "to strengthen our community one good deed at a time."
Pies available include apple ($15), pecan ($18), pumpkin ($18) and chocolate cream ($20). Pies can be ordered through Nov. 19, 2021 by texting or calling Margie at 978-810-0523. Callers should mention the "Give Thanks, Eat Pie" fundraiser. Pies can be picked up at Josie's Bakery on Tuesday, Nov. 23, 2021.
"Our pie fundraiser, which we've jointly sponsored in the past, is our way of giving thanks to the community," said Lori Penney, leader of ERA Key's Team Blue (pictured above). "Giving back to the community is an important value for ERA Key and for all of its Wilmington agents. We sponsor events throughout the year, but our Thanksgiving pie fundraiser is especially popular."
Last year, Team Blue and Damore Law raised $1,710 through the sale of 171 pies through the fundraiser.