ERA Key's Zide Achieves Rare Milestone: Selling 1,000 Homes
Posted by Dave Kowal on Tuesday, January 22, 2019 at 11:55 AM
By Dave Kowal / January 22, 2019
Comment
FRAMINGHAM, Mass., Jan. 22, 2019 – ERA Key Realty Services of Northbridge announced today that Framingham resident Nelson Zide recently joined an elite group of Realtors by selling his 1,000th home.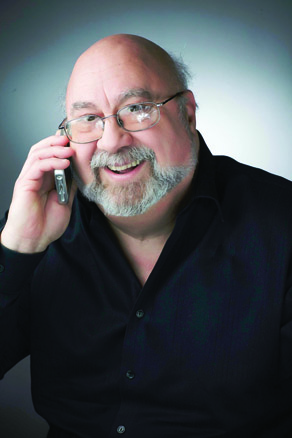 The average real estate agent sells 8.6 homes a year, according to statistics from Real Trends. A majority of new agents quit the business within two years, often without ever selling a home. Nelson has sold 1,000 homes, while also serving in management roles, presenting to and training other real estate agents around the country, writing books and raising funds for the Muscular Dystrophy Association (MDA).
"While Nelson has served as a principal and manager at ERA Key, his passion is selling – and it shows in his results," according to ERA Key President Cheryl Eidinger-Taylor. "His hard work and sales abilities have earned him a place among the best Realtors in the business."
After graduating from the University of Massachusetts, Boston, in 1975, Nelson was teaching social studies at Natick High School, studying for an MBA at Babson College, coaching basketball and serving as director of a day camp in Natick. His mother told him about changes in real estate licensing in Massachusetts and suggested that he obtain a license to sell real estate.
Real estate was in his family, as his grandparents were real estate agents and his grandmother was one of the first women to obtain a real estate license in 1960.
After obtaining his license, he approached a friend he played basketball with and asked if he needed another agent. He did and Nelson was hired.
"I figured I would give it a year," he said. "I sold 20 houses in my first year and haven't looked back."
In June 1979, after working fulltime as a real estate agent for just a year and a half, he opened John Nelson Real Estate, which became ERA John Nelson in 1980. Soon after, he bought out his partner. Under his leadership, ERA John Nelson grew to become the top ERA agency in Massachusetts, with Nelson as the top producer, selling more than 40 homes a year and, in some years, more than 100. He has been among the top producing broker/owners in the ERA system since 1980.
"I did everything," he said, "but then I couldn't do it anymore."
He started talking with Bruce Taylor, president of ERA Homeowner's Advantage, which was then the second largest ERA agency in Massachusetts. They merged in 1997 to become ERA Key Realty Services, which grew into one of the 10 largest real estate agencies in Massachusetts and among the 10 largest out of more than 2,400 in the ERA Franchise System.
Nelson has earned the designations of Certified Real Estate Brokerage Manager (CRB), Certified Residential Specialist (CRS) and Accredited Buyer's Representative (ABR), in addition to designations as Graduate, REALTOR® Institute (GRI), and inclusion in the Performance Management Network (PMN) and Sustainable Real Estate Roundtable (SRER).
He is a senior GRI instructor, as well as a speaker and trainer, and he has written two books, How to have a Successful Real Estate Business ... and a Real Life at the same time and Be a Consultant, NOT just a Salesperson.
He stepped down from management to spend more time mentoring and training agents around the country. He presents interactive seminars on goal setting, time management and self-promotion for agencies and associations across the country.
He has raised more than $600,000 for the MDA and he has been a member of the Framingham Rotary Club since 1997. He plans to continue selling more homes.
Nelson lives in Framingham with his wife, Joanie. He has two adult children, Sherry and Scott. He enjoys traveling and attending sporting events.
About ERA Key Realty Services
ERA Key Realty Services of Northbridge, Mass., has 14 offices throughout central and eastern Massachusetts and is among the 10 largest residential real estate agencies in Massachusetts based on the number of homes sold. It is also among the top 10 agencies in the ERA Franchise System, which has more than 2,400 agencies worldwide. ERA Key has been named among the top places to work in the state in the large company category for the past four years, based on a survey administered by Energage for The Boston Globe. It also won the Momentum Award as the fastest growing ERA franchise in 2012 and the Gene Francis Memorial Award as the Top All-Around Company in ERA in 2014. For more information about ERA Key, visit www.erakey.com.
# # #