Framingham's Zide Recognized Nationally for Protecting, Investing in Real Estate Industry
Posted by Dave Kowal on Wednesday, January 8, 2020 at 11:19 AM
By Dave Kowal / January 8, 2020
Comment
The National Association of Realtors® announced that Nelson Zide, a Realtor® in the Framingham office of ERA Key Realty Services, has earned a Sterling R investor designation in the Realtors® Political Action Committee.
The Sterling R designation is for donors who contribute at least $1,000 to the RPAC. The RPAC is a national bipartisan grassroots-based political advocacy organization that works to protect the real estate industry and the dream of homeownership for MetroWest residents and others across the country.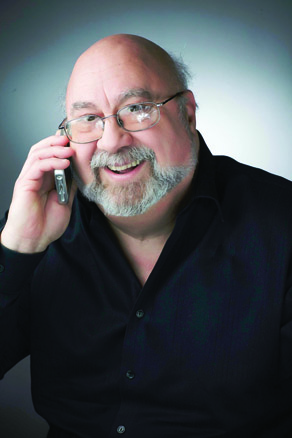 Zide has supported RPAC for more than 30 years and has been a member of the National Association of Realtors® since 1977. He holds many professional designations, including Certified Real Estate Brokerage Manager (CRB), Certified Residential Specialist (CRS), Graduate, Realtors® Institute (GRI), Performance Management Network (PMN), Seniors Real Estate Specialist (SRES) and Accredited Buyer's Representative (ABR).
Nelson graduated from the University of Massachusetts, Boston, and lives in Framingham with his family. He has also been the past president of the Massachusetts Chapter of Certified Residential Specialists, and past president of the Boston chapter of the Women's Council of Realtors (WCR). He has been a senior GRI instructor, as well as a national speaker and trainer for more than 25 years.
"I support RPAC, because home ownership is the foundation of my profession," Nelson said. "Its actions benefit me professionally, but they also benefit my clients."
Since 1969, RPAC has promoted the election of pro-real estate candidates across the United States. The purpose of RPAC is to elect and support officials who advance the interests of real estate professionals, and their home buying, selling and investing clients.
In addition, RPAC uses its resources to develop public policies that make it easier for consumers to own homes and build their communities through commercial investment. Nelson's investment will be applied to supporting homeownership, commercial real estate transactions, and the very future of the real estate industry.
Current Realtor® priorities include working with Congress and the administration to craft long-term reform of the nation's infrastructure, tracking additional changes to the tax code to ensure reforms are understood by and beneficial to members, and educating lawmakers about the importance of protecting the availability of 30-year, fixed-rate mortgage financing.
The National Association of Realtors®, "The Voice for Real Estate," is America's largest trade association, representing 1.3 million members involved in all aspects of the residential and commercial real estate industries.