Milford Agent Donation: Better Than Money
Posted by Dave Kowal on Wednesday, April 29, 2020 at 8:57 AM
By Dave Kowal / April 29, 2020
Comment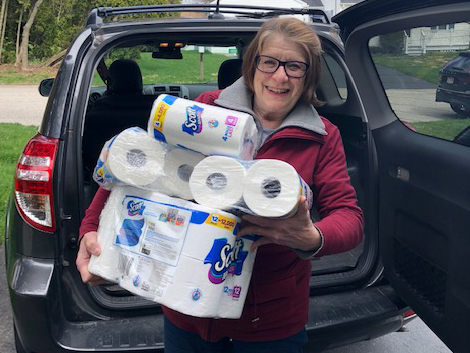 Realtor Linda Abrams with rolls of donated toilet paper.
A lesson the COVID-19 pandemic has taught us is that there's at least one thing made from paper that's even better than money – toilet paper.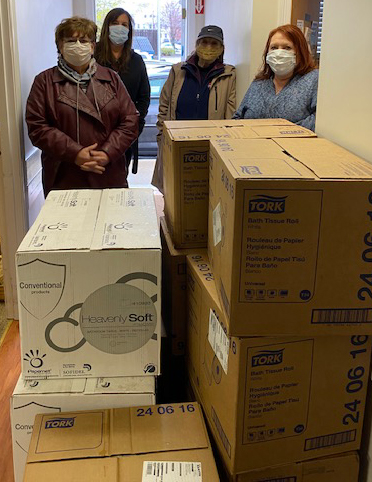 That's why agents in the Milford office donated 10 cases of toilet paper – that's 760 rolls, or about 760,000 sheets of TP – to the Milford Daily Food Pantry this week.
"When Covid-19 pandemic began, we reached out to the Food Pantry to ask how we could help," Donna Arthur, a Realtor in the Milford office said. "Cheryl DeAngelo, the pantry manager, said the only item she could not find anywhere was toilet paper, so that was her ask."
The ERA Key Realty Charitable Trust Foundation funded the purchase and Milford agents worked their spheres of influence to fill the order.
Pictured, left to right, are Milford Realtors Lynne Castiglione, Donna Arthur, Linda Abrams and Sharon O'Reilly.