The Chelmsford office of ERA Key Realty Services has donated $1,000 to the Boys & Girls Club of Greater Lowell.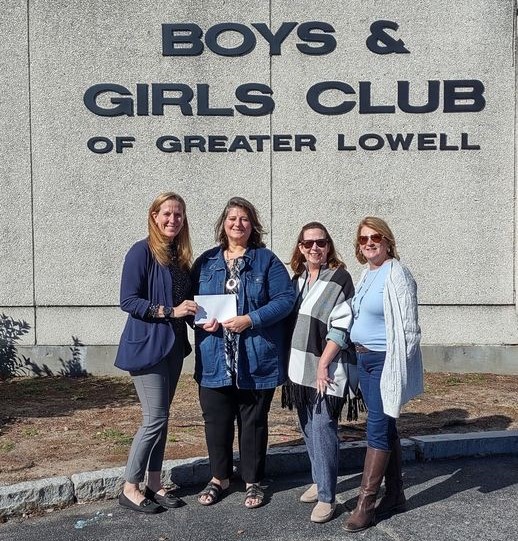 The donation, made through the ERA Key Realty Services Charitable Trust Foundation, benefits the Boys & Girls Club's Believe and Become campaign. The club, which is renovating and expanding, seeks to serve local youth "who experience toxic stress and adverse living conditions as a result of living in dangerous neighborhoods and challenging family situations," according to a letter from the club.
Pictured are, left to right, Angel Brunelle, Director of Development at the club, Realtor Angel Caputo Griswold, Chelmsford Manager Mary Bilodeau and Administrative Assistant Tracey Garthe.
...