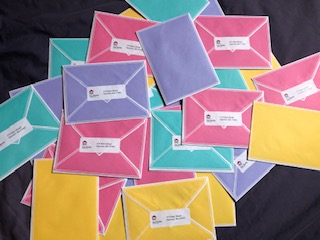 With nursing home residents unable to receive visitors, agents in Spencer are writing them personal, hand-written letters to let them know that they haven't been forgotten during the COVID-19 pandemic.
Last week, five agents wrote letters to the 28 residents of Lincoln Hill Manor in Spencer. They are now completing letters to the 147 residents of the Quaboag Rehabilitation and Skilled Care Center in West Brookfield, which Spencer Manager Linda Laney expects to deliver this week.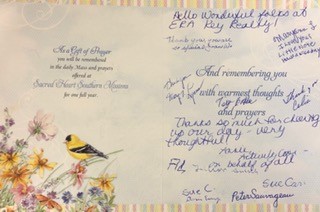 "Some residents may get more calls and mail than others," Linda said, "so we've asked the staff to distribute them as they feel appropriate."
She is distributing colorful stationary to agents, so that residents will receive letters that will help to "brighten their day."
Photos are of letters written by agents and a thank you card from staff and residents of Lincoln Hill Manor.
...