Yesterday we announced that Jeff Taylor received Worcester Business Journal's "40 Under Forty" award. But he was not the first in the family to receive the award. Stepmom Cheryl Eidinger-Taylor received the award in 2003. She is among the alumni profiled in the new edition for the 20th anniversary of "40 Under Forty." Her profile appears below.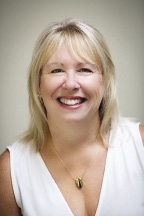 Cheryl Eidinger-Taylor in 2003 and today.
Then: Regional vice president for ERA Key Realty Services
Now: President & COO of ERA Key Realty Services, Whitinsville
In 2006, Eidinger-Taylor was promoted to president and COO. She's since assisted with several mergers and acquisitions, and has implemented company-wide services and programs for the firm's agents and clients over the last 15 years. In February 2018, she successfully navigated a merger with Buffalo, N.Y.-based HUNT Real Estate ERA, which expanded the reach of the combined company and created a real estate firm with more than 50 offices and 1,600 agents. Eidinger-Taylor is a member of the Boston chapter of Women's Council of Realtors and previously served as president. Her real estate career started in 1990 after she asked her real estate agent what she liked about the job, prompting Eidinger-Taylor to leave her design career. – Profile written by Zachary Comeau
What is your proudest accomplishment? Leading...