Power Brokers: As Competition Heats Up, Dollars Go to Growth
Posted by Dave Kowal on Friday, April 5, 2019 at 3:01 PM
By Dave Kowal / April 5, 2019
Comment
ERA Key President and COO Cheryl Eidinger-Taylor was among the Power Brokers quoted and profiled by RISMedia in its 2019 Power Broker Report.
Faced with overlapping pressures this year, Power Brokers are approaching business with a combination of fortitude, grit and wariness.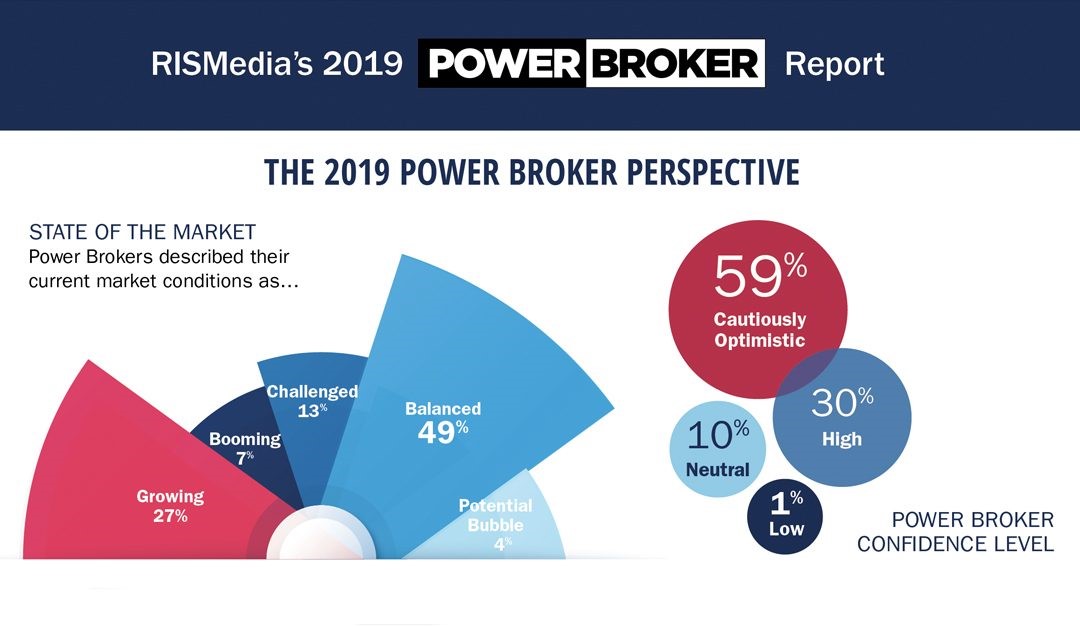 According to RISMedia's 2019 Power Broker Report, 59 percent of Power Brokers have a "cautiously optimistic" outlook—an increase from 52 percent in 2018, and driven by economic uncertainty. As capital flows into the industry and options proliferate, the agent and consumer experience remain priorities, with Power Brokers adapting these areas to compete and, ultimately, win.
With confidence levels shifting, they are leaning into two primary strategies: expansion through mergers and new offices (the No. 5 area of expenditure for Power Brokers); and recruitment (No. 1). Notably, 45 percent of Power Brokers are focused on new offices this year.
A Careful Eye on the Future: Power Brokers Sound Off
"[Focus on] strategic planning, accountability, being consumer-centric and being completely dedicated to the success of each of your agents and in a way that provides the greatest value to the consumers and clients we serve."
– Gino Blefari, CEO, HomeServices of America, No. 1 in transactions
"A 'healthier' inventory and days on market will reward those brokers and agents with sound business practices. I believe that many of the business practices that have flourished since the economic recovery will be heavily challenged as the market stabilizes. As the market shifts from a seller's market to a buyer's market, this creates tremendous opportunities for well-qualified buyers. The same can be said for brokerages and brands, who will find a greater inventory of companies to acquire. As part of Realogy, ERA is well capitalized to help our brokers search for and subsidize merger and acquisition activity. We have seen our M&A pipeline increase 2,000 percent year-over-year."
– Simon Chen, CEO/President, ERA Real Estate
"Our surveys show that agents want the company focus to be on three main things: technology, training and marketing. We're playing offense in all three areas, freeing agents up to do what they do best: working with clients, cultivating relationships and building their business. In technology, we're rolling out an ecosystem of new, data-driven RE/MAX products this summer. In training, we've invested heavily in our exclusive Momentum professional development programs, which help brokers and agents systemize their operations. Our 2019 national marketing campaign, which has shifted more toward digital and social, includes a new tool that enables agents to create personally branded videos in less than a minute."
– Adam Contos, CEO, RE/MAX, LLC
"Our market is tightening, which will open opportunities for us throughout New England to team up with solid companies and grow our agent and location base, as well as multiply our agents' lead opportunities throughout our advanced lead generation systems."
– Jim D'Amico, CEO/President, CENTURY 21 North East, No. 220 in sales volume
"I see a continuation of the strategy we've embraced for a while, which is making sure our agents are the best educated and best equipped to go out and work with the consumer. The consumer is very savvy with a lot of knowledge at their fingertips, and wants guidance and an expert."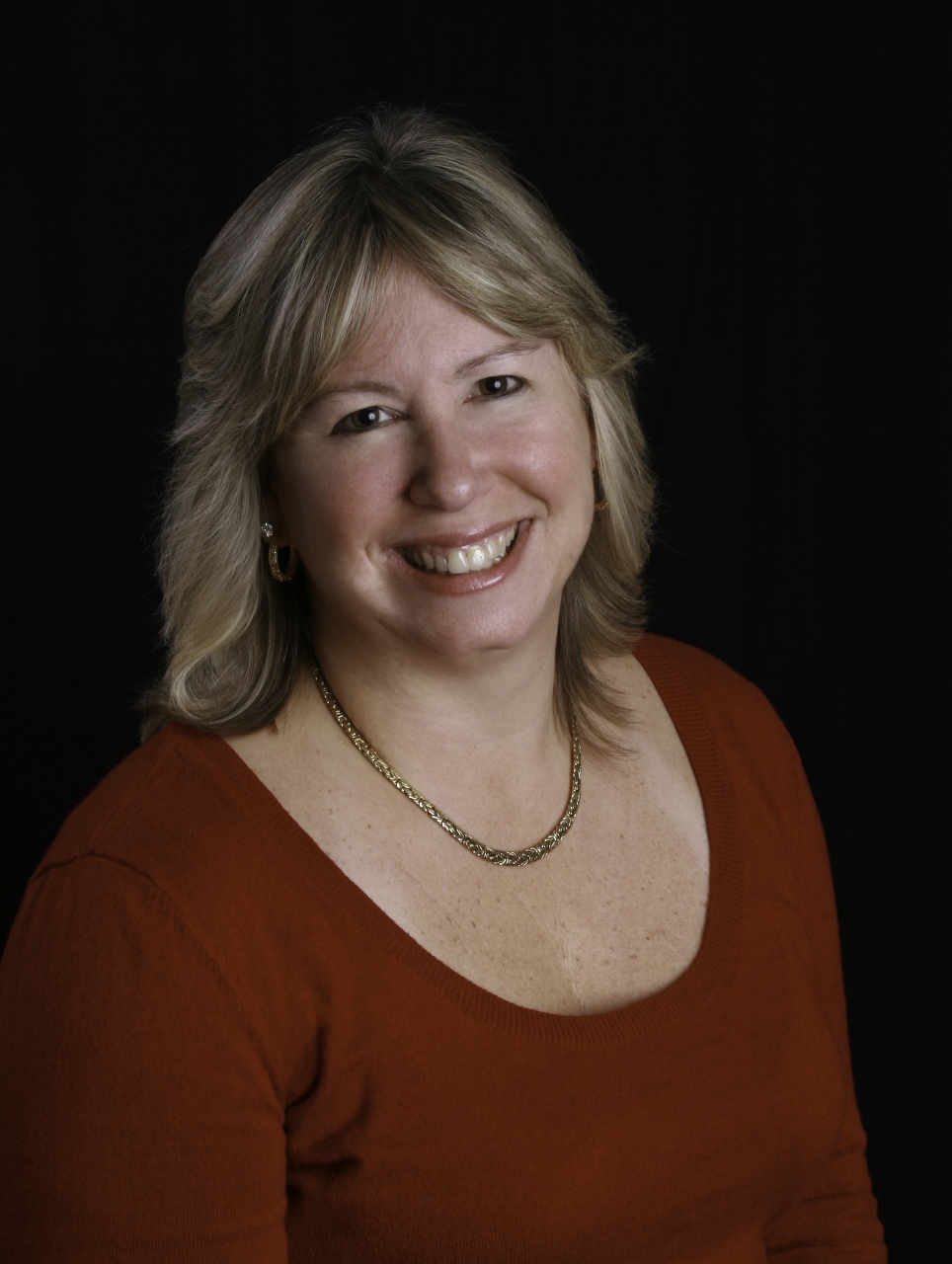 – Cheryl Eidinger-Taylor, CEO/President, ERA Key Realty Services (HUNT Real Estate Corporation ERA, No. 34 in transactions)
"Our growth plan involves a two-pronged approach: growing organically by consistently demonstrating our value proposition to top agents and top teams throughout our existing marketplace; and simultaneously merging in like-minded, like-cultured companies and top teams to complement our existing geographic footprint."
– Todd Hetherington, CEO of CENTURY 21 New Millennium, No. 55 in sales volume
"It's about strengthening our data and technologies in order to provide the best value for our clients. It's about equipping our advisors with truly targeted marketing approaches and assets so that they're able to take their businesses to the next level, and it's about growing in our existing markets and in new markets in the right way, upholding the integrity and strength of our global brand. This means access to premium marketing materials and expertise to drive maximum exposure for each listing; cutting-edge technologies such as new, hyper-local and advisor-focused websites; and our proprietary Extensive Domestic & Global Exposure (EDGE™) platform."
– Anthony Hitt, CEO/President, Engel & Völkers Americas
"[Our objectives are] to recruit and select new and developing (two years or less in the industry) real estate professionals; to recruit and select productive agents now with competing firms; to grow through acquisition where opportunities may exist within our current six-region footprint and also into new markets/regions; and to be an effective generator of high-quality leads for our real estate professionals."
– Peter F. Hunt, Chairman/CEO, HUNT Real Estate Corporation ERA, No. 34 in transactions
"Our biggest opportunity in 2019 will be identifying and executing on acquisitions and roll-ins. I believe there will continue to be consolidation in the marketplace, and we'll be there to bring those brokerages and companies into our network."
– Rei Mesa, CEO/President, Berkshire Hathaway HomeServices Florida Realty (HomeServices of America, No. 1 in transactions)
"Looking ahead, [our goal] is to break away from the 'sea of sameness' space and to become the first true real estate brand for consumers and industry professionals."
– Mike Miedler, CEO/President, Century 21 Real Estate
"Together, the brokerages will pursue a course of elegant and aggressive growth for 2019, including an open door for mergers of other independent brokerages—both RE/MAX and not. First and foremost, we will care for our existing agent populations, as they are the foundation for all intelligent growth."
– James O'Bryon, CEO, RE/MAX Gold | Olson & Associates, No. 13 in sales volume
"We are going to open at least two offices and possibly a third in 2019. Two will be on the Jersey waterfront."
– Charlie Oppler, COO, Prominent Properties Sotheby's International Realty, No. 113 in sales volume
"We have rolled out a strong social media effort targeting producing associates. Also, our branch managers are contacting firms that have a strong selling owner and 5-20 associates for fold-in opportunities for their offices. Lastly, we have a targeted text, call and postcard campaign for new licensees."
– Christina Pappas, District Sales Manager, The Keyes Company/Illustrated Properties, No. 28 in sales volume
RISMedia's 2019 Power Broker Report is sponsored by American Home Shield, Homes.com, HSA Home Warranty, Leading Real Estate Companies of the World® and Pillar To Post Home Inspectors. The 2019 Power Broker Report ranks brokerages by residential sales volume and transactions in 2018. The complete ranking of the Top 1,000 will be released shortly, along with an interactive online Power Broker directory.