Whitinsville Office Provides More Than $1,000 for Sandwiches for Seniors
Posted by Dave Kowal on Friday, May 8, 2020 at 9:01 AM
By Dave Kowal / May 8, 2020
Comment
The Whitinsville office has provided more than $1,000 worth of sandwiches for local seniors living in senior and low-income housing in Northbridge.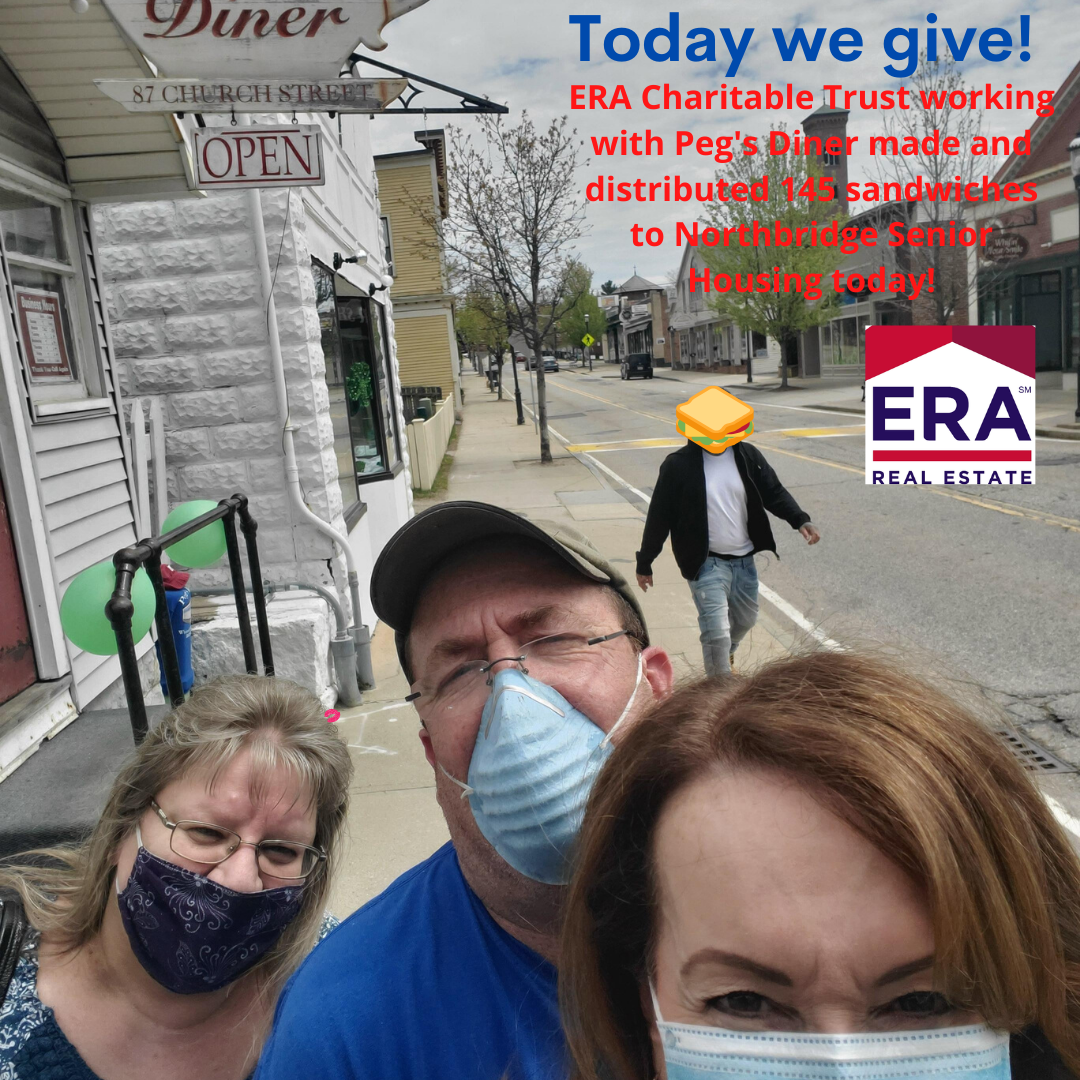 Through the ERA Key Realty Charitable Trust Foundation, Whitinsville agents donated more than $1,000 to Peg's Diner, 67 Church St., to prepare lunches of ham and turkey sandwiches, and chocolate chip cookies. Realtor Joseph Bowes donated 85 bags of potato chips for the Cotton Mill residents.
The Whitinsville office provided more than 200 sandwiches to the Cotton Mill Apartments, 17 Douglas Rd.; the Northbridge Housing Authority, 12 Colonial Drive; Lake Terrace Apartments, 24 Lake Terrace, and Rockdale House, 62 School St.
"In addition to feeding needy seniors and letting them know we're thinking about them, we're pleased to be helping a local business, as restaurants have been hit especially hard by the COVID-19 pandemic," said Whitinsville agent Laura Hebb. "We will continue to do what we can to help."
Pictured outside of Peg's Diner are Nancy Dognazzi, left, assistant to Realtor Carla Horn, right. Jim Gagner, middle, manages and is the chef at Peg's Diner, which is owned by and named for his mother. Photobomber is unidentified.