East Chelmsford
East Chelmsford is the area of the town situated between Route 4 on the west and Route 3A on the east. Route 129 and the Northwest Expressway also bisects the area, making it easy for locals to travel north into the city of Lowell and south into Burlington, Massachusetts.
There are a variety of homes in East Chelmsford, including Colonials, Cape, and ranches. Most houses in the area have 2-4 bedrooms, 1-3 bathrooms, and a private driveway or attached garage. Those looking for something a little smaller can explore the many condominium complexes also located in the area. Most of these residences are tucked away in quiet neighborhoods off of Brick Kiln Road in the east or Turnpike Road in the west.
East Chelmsford
March 31, 2023
Open 4/2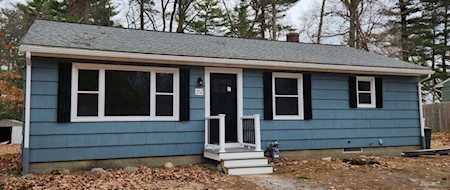 252 Riverneck Road
Chelmsford, MA 01824
Chelmsford Neighborhoods and Developments
There are many popular parks, state forests, rivers, and ponds located just south of East Chelmsford. Russell Mill Town Forest, Great Brook Farm State Park, and Billerica State Forest are all just a few miles south. Visitors can enjoy the nature trails and scenic views at each of these forests.
Those who enjoy fishing, kayaking, canoeing, or boating can head to Russell Mill Pond, Winning Pond, or the Concord River, which runs from Lowell to Concord, Massachusetts. Those who want to spend a day swimming or in the sun can drive to Heart Pond Beach in West Chelmsford or Micozzi Beach at Nutting Lake in Billerica. East Chelmsford is also just a short drive from many outstanding golf courses including Nabnasset Country Club and Chelmsford Country Club.
The Chelmsford Mall, one of the town's largest shopping centers, is located on the northern border of East Chelmsford. This indoor shopping mall features dozens of excellent stores and restaurants. Locals are also just a short drive from Chelmsford Town Center, the site of a pharmacy, fitness center, the town's public library, as well as many popular local businesses and restaurants.