Whitin Reservoir Douglas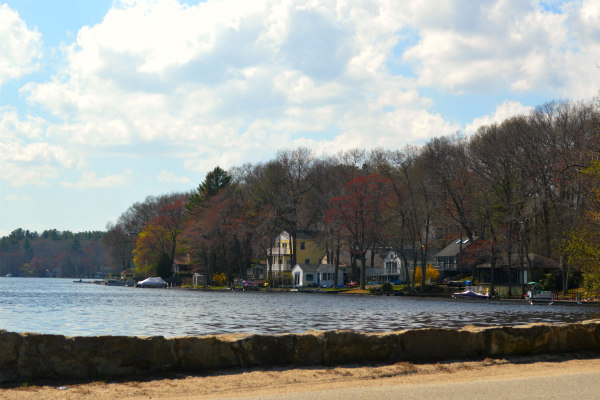 Whitin Reservoir is the largest body of water in all of Douglas, Massachusetts. The reservoir is named after the Whitin family, who founded Whitinsville, one of the five villages of Northbridge.
Whitin Reservoir covers approximately 342 acres, with an average depth of 14 feet and reaches 28 feet at its deepest point. Locals in the area report catching a variety of fish, including largemouth bass, crappie, bluegill, perch, and bullheads. This warmwater reservoir is also a popular kayaking spot.