Whitin Reservoir, Douglas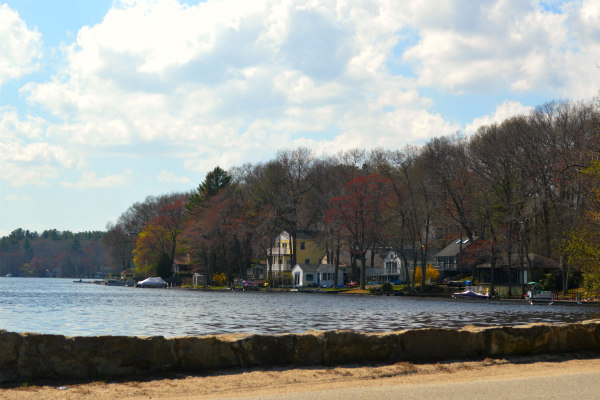 Whitin Reservoir is the largest body of water in all of Douglas, Massachusetts. The reservoir is named after the Whitin family, who founded Whitinsville, one of the five villages of Northbridge.
Whitin Reservoir covers approximately 342 acres, with an average depth of 14 feet and reaches 28 feet at its deepest point. Locals in the area report catching a variety of fish, including largemouth bass, crappie, bluegill, perch, and bullheads. This warmwater reservoir is also a popular kayaking spot.
Whitin Reservoir - Current Listings
Whitin Reservoir Douglas
December 3, 2023
Homes near Whitin Reservoir vary in size, from smaller two-bedroom capes to large five-bedroom colonials. Many of these homes are located on N W Main Street with a scenic waterfront view. N W Main Street quickly connects you to Massachusetts State Routes 16 and 96, making Whitin Reservoir a great location for commuters, even if you're driving out of state.

Perhaps the reservoir's most popular attraction is the Breezy Picnic Grounds Waterslides, a recreational facility that features three 100-yard waterslides, family picnic areas, a game room, snack bar, and direct access to Whitin Reservoir

Whitin Reservoir is located adjacent to the northern end of of Douglas State Forest, a publicly owned forest that also crosses into Rhode Island and borders Connecticut. Wallis Street, where the public can launch their boats, bisects the center of the reservoir.
Massachusetts Pond and Lake Homes