Tripoli Estates Condos
Tripoli Estates is a condominium development in western Framingham. This condominium complex is located south off of Waverly Street on Waverly Lane, a cul-de-sac with no through-traffic. These condos are just a short drive from Routes 30, 126, and 135 as well as the Boston-Worcester Turnpike and the Mass Pike, allowing residents to easily commute to work or travel into a nearby city such as Worcester, Natick, or Boston.
Open 1/29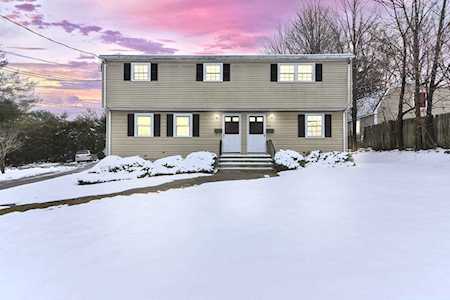 1028 Waverley St #1028
Framingham, MA 01702
Tripoli Estates Condominium
The condos at Tripoli Estates are mostly half-duplexes and townhouses with 2-3 bedrooms and 1-2 bathrooms. These units also feature stainless steel appliances, central air conditioning, and a large basement that provides extra storage space and a washer-dryer hookup. 
The condos at Tripoli Estates are centrally located between the centers of Ashland and Framingham, both of which feature a handful of small shopping plazas. These plazas have pharmacies, grocery stores, banks, and fitness centers as well as many local restaurants and businesses. The Natick Mall, an indoor shopping mall with more than two hundred stores and eateries, is also within five miles of this neighborhood.
This neighborhood is about a fifteen minute drive away from the area's most popular public parks and forests. Locals can spend the day hiking or biking along scenic nature trails at Callahan State Park, Ashland State Park, and Broadmoor Wildlife Sanctuary. Cochituate State Park, the site of a public beach off the coast of Lake Cochituate, is also just a short drive away from Tripoli Estates. Visitors of the lake can also enjoy boating in the water on their motorized or cartop vessel as well as fishing. Golfers living in this neighborhood have a variety of courses to play at including Framingham Country Club, Millwood Farms, St. Marks, and Dr. Greens Indoor Golf, indoor complex about a mile south of Tripoli Estates. 
Framingham Neighborhoods and Developments