Crystal Brook, Marlborough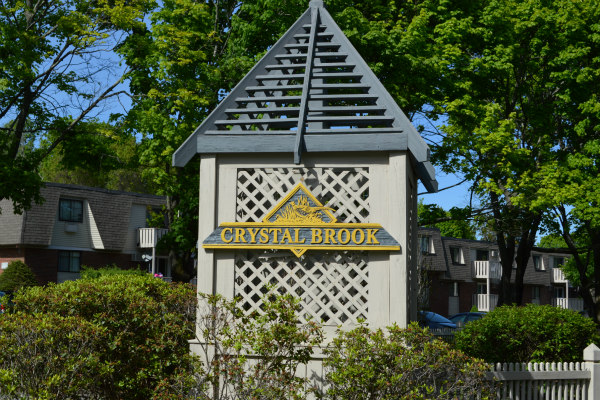 Crystal Brook is a neighborhood of more than six dozen townhouses in Marlborough, Massachusetts. Most of the units in this area have 2 bedrooms, 2-3 bathrooms, a private deck or patio, a fireplace, central air conditioning, stainless steel appliances, and an attached garage.
Address: Crystal Brook Way, Marlborough, MA
Year Built: 1991
Total Units: 76
Crystal Brook - Current Listings
Crystal Brook Marlborough
June 2, 2023
Open 6/3 55 Crystal Brook Way #E
Marlborough, MA 01752
Crystal Brook Condominiums
Recent Sales - Crystal Brook Condos
Crystal Brook - Recently Sold
June 2, 2023
Sold on 7/14/2022 94 Crystal Brook Way #C
Marlborough, MA 01752
Sold on 1/20/2022 67 D Crystal Brook #D
Marlborough, MA 01752
Crystal Brook Condo Trust
Sold on 8/31/2021 26 Crystal Brook Way #A
Marlborough, MA 01752
Crystal Brook is located on Crystal Brook Way, which is just south of Route 20 off of Curtis Avenue. The neighborhood is just a five minute walk from Post Road Plaza, which features a Price Chopper grocery store, CVS Pharmacy, Marshall's, and more. Residents will find many restaurants just a mile away on Route 20, including Chez Siam, Kindles Wood Fired Pizzeria, Wildwood Steakhouse, and Dunkin' Donuts.
The Marlborough area is known for its shopping centers, many of which are located just a short drive away from Crystal Brook. Donald Lynch Boulevard, the location of a Target, Best Buy, New England Sports Center, Shops at the Pond, and the Solomon Pond Mall, which features over 100 shops and restaurants, is just a five mile drive from the neighborhood.
Those who need to commute to work have quick access to Route 20 and Route 85. Crystal Brook is also about five miles away from the MA-85 connector, which connects Route 85 to Interstate 290 and Interstate 495. I-290 travels west into Worcester, while I-495 is the fastest route from Marlborough to Cape Cod. The Mass Pike (I-90) is about ten miles south of this neighborhood as well.
Golfers will love Crystal Brook's central location within five miles of two of the area's most popular golf courses — Marlborough Country Club and St. Mark's Golf Club, both of which have tee times available to the public. Fort Meadow Reservoir and Sudbury Reservoir, two popular places to fish and boat among locals, are also less than five miles away from Crystal Brook. 
Marlborough Neighborhoods and Developments