Marlborough Center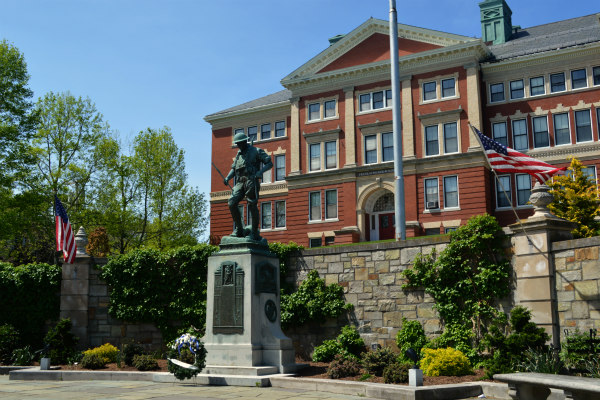 Marlborough Center is the heart of Marlborough, Massachusetts. The center of Marlborough can be found on the east side of I-495 where Route 20 intersects with Route 85. Many of the area's public service buildings can be found along Main Street and Granger Boulevard in the town center. This includes the Marlborough Public Library, Mayor's Office, United States Post Office, and the Regional Chamber of Commerce. Post Road Plaza, a small shopping plaza that also features a few restaurants and a Price Chopper grocery store, is less than half a mile outside of Marlborough Center.
Marlborough Center
May 28, 2023
There are a wide variety of homes in Marlborough Center. Homes in the area range from large 3-5 bedroom Colonials to smaller 1-2 bedroom condos, townhouses, and apartments. Many houses in the area have an attached garage and private porches or decks.
The homes in Marlborough Center are mostly located near the main roads of Pleasant Street, Bolton Street (Route 85), W Main Street, and Granger Boulevard. These streets branch of into smaller side roads that forms quiet neighborhoods with little through traffic. Close proximity to Route 20, Route 85, Interstate 290, and Interstate 495 makes the center of Marlborough a great place to live for commuters.
Marlborough Center is just a short drive away from the area's most popular attractions including shopping centers, plazas, forests, and beaches. The Solomon Pond Mall, Shops at the Pond, Target, Walmart Supercenter, Old Navy and Best Buy are all just five miles away. Memorial Beach, a public beach located on the eastern side of Fort Meadow Reservoir, is also just a short drive away and offers free parking to all Marlborough residents. Locals can enjoy hiking, mountain biking, horseback riding, and more at the Assabet River Rail Trail, Marlborough-Sudbury State Forest, and Callahan State Park.
Marlborough Neighborhoods and Developments