Whitins Pond Northbridge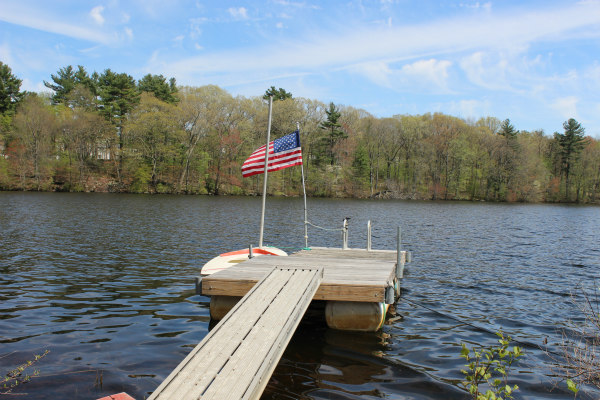 Whitins Pond is a large pond located in west Whitinsville, one of the villages that makes up Northbridge, Massachusetts. Whitins Pond is one of the area's most popular fishing and kayaking destinations. Locals report catching many medium-sized bass and crawfish.
Whitins Pond Northbridge
November 28, 2023
Whitins Pond is surrounded by many scenic waterfront properties including 2-3 bedroom condos as well as larger townhouses. Many of the condos are located on the east side of Whitins Pond in an enclosed community that overlooks the pond. There also homes located on Main Street, Whitinville Road, and Carr Road, which surround the southern, western, and northern sides of the pond.
Whitins Pond is centrally located between the Whitinsville Historic District and Purgatory Chasm State Reservation, where visitors can hike, rock climb, and enjoy the the park's playground. Outdoors adventures can also enjoy the 5500 acre Douglas State Forest, which is less than 10 miles southwest of Whitins Pond.
To the north of Whitins Pond are Auburn and Worcester, the location of popular shopping centers and many outstanding restaurants. Access to Massachusetts Route 16, 122, and 146 are all a few miles away from Whitins Pond.
Northbridge Neighborhoods and Developments
Massachusetts Pond and Lake Homes