North Spencer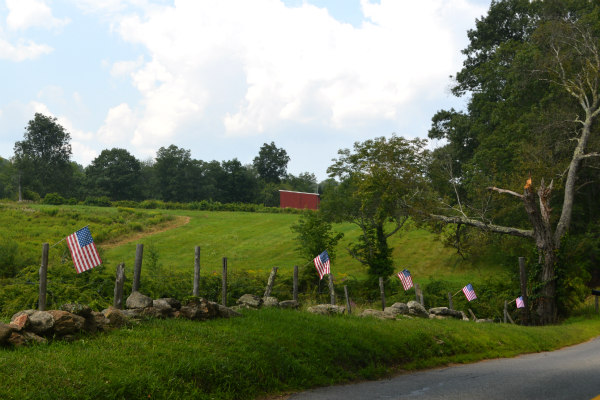 North Spencer is the area of town located North of Route 9, which runs horizontally through the center of town. This area is the site of Spencer's Historic District, which was originally added to the National Register of Historic Places in 1986. The district honors Spencer's history as a former part of a Native American trail and, more recently, as one of Massachusetts' largest textile, boot, and wire manufacturers during the 19th century.
North Spencer
December 4, 2023
Most of the homes in North Spencer are located in small neighbors just north off of Route 9 or west off of Route 31. Many houses can be found around the School Street neighborhood in the southwest end of this area. The homes throughout this region of the town vary greatly in shape and size. Prospective buyers can find larger Colonials with 4 or more bedrooms, spacious split-entries and ranches with up to 4 bedrooms, as well as smaller cottages, townhouses and condos with 1-3 bedrooms.
Many homes throughout the town, especially near the Historic District, were built as early as the 18th century, classifying them as antique. There are also dozens of plots of land for sale in North Spencer, some of which are nearly five dozen acres in size. However, most of the lots are roughly two acres in size, making them great for anyone looking to build a new house.
There are many public parks, lakes, and ponds throughout North Spencer. Perhaps most notable is Luther Hill Park, which features picnic areas, a playground, skate park, and public beach on the southern coast of Lake Whittemore. There are also spots to fish along the edge of the lake. Those looking to take a canoe, paddleboard, kayak, or motorboat out on the water can head to Sugden Reservoir, which is located on the east side of this area.
The town's public library, post office, grocery store, pharmacy, as well as many other stores and local restaurants along Route 9 can all be found in North Spencer. The city of Worcester, known for its vibrant nightlife, is only about fifteen minutes east of this region. Boston is also not too far away, as locals can take the Massachusetts Turnpike about 50 miles east and arrive in Boston in about an hour.