Spencer Town Center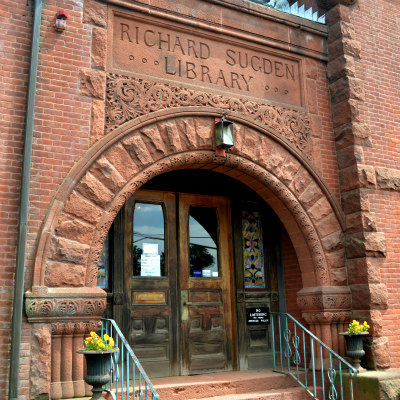 The Town Center of Spencer is the area of town where Route 9 and Route 31 intersect. The center of Spencer is the site of the town's largest shopping center, which is known locally as the Spencer's Shoppers Village. Here you'll find a grocery store and pharmacy as well as many banks, restaurants, and local businesses. The center of town is also home to Spencer's Historic District, which honors the town's past as a popular trail among Native Americans and early European settlers as well as a leader in the booming textile industry of the 19th century.
Route 9 and Route 31 play a vital role in allowing residents of Spencer's Town Center to travel throughout central Massachusetts. Route 9 heads directly east into the city of Worcester, which features many more malls, restaurants, and theaters including the Hanover Theatre for the Performing Arts, Palladium, and Mechanics Hall. Route 31 heads south and gives drivers direct access to the Mass Pike, which they can take west to New York state or east into the center of Boston.
Most of the homes in the Town Center of Spencer are located in a neighborhood off of Route 9 or Route 31, which are known locally as Main Street, Pleasant Street, and Maple Street. These homes vary in size and style, so there's really something for everyone. The area features large Colonials with four or more bedrooms, many of which were constructed in the 18th century. 2-4 bedroom ranches, split entries, and Capes can also be found nearby.
Those looking for something a little smaller can explore the condominiums in the Town Center such as Crestview Gardens, which offers 1-3 bedroom units. Many plots of land, some of which are more than thirty acres in size, can also be found in the area.
The Spencer Town Center is just a short drive from many public parks and forests including Spencer State Forest and Burncoat Pond Wildlife Sanctuary. Each of these woodland areas features many nature paths as well as areas to stop and observe nature or enjoy a picnic. Those who love to fish can head to Burncoat Pond, Lake Lashaway, or Lake Whittemore, which is situated on the northern side of the center of Spencer.