Wellington Crossing, Waltham (Partial 55+)
Wellington Crossing is a popular, energetic 55+ community in Waltham, a suburban city west of Boston. The neighborhood, built around 2006 to 2008, has approximately 300 homes built as aesthetically pleasing garden style apartments and townhouses. These houses typically offer 1 or 2 bedrooms, and are built in the range of approximately 1,000 to a roomy 1,900 square feet. While condominium homes within the buildings are relatively affordable, the more prestigious townhouses tend to be priced in the middle of the Waltham market.
Wellington Crossing - Active Listings
Wellington Crossing Condos Waltham
October 5, 2022
Open 10/8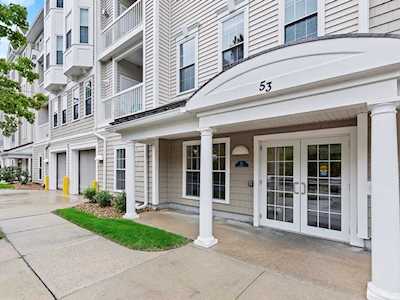 53 Bartlett Way #109
Waltham, MA 02451
Wellington Crossing - Recent Sales
Wellington Crossing - Recently Sold
October 5, 2022
Sold on 9/30/2022 132 Clocktower Drive #113
Waltham, MA 02452
Sold on 8/24/2022 204 Clocktower Dr #102
Waltham, MA 02452
Sold on 7/15/2022 170 Clocktower Dr #410
Waltham, MA 02452
The Wellington Crossing development is located on Trapelo Road, running across North Waltham, and is near the Shady's Pond Conservation Area, which offers popular wooded trails for recreation. Waltham is known for its vibrant restaurants on Moody Street, only a short drive away.
Over 55 Communities in Massachusetts